Nova Energy has been made aware of a fraudulent email scam circulating inviting people to take part in a survey to win a free reward gift. The rewards include a smart phone, PC or tablet and ask for personal details and credit card details to pay for shipping. These emails have NOT been sent by Nova Energy. If you have received something like this -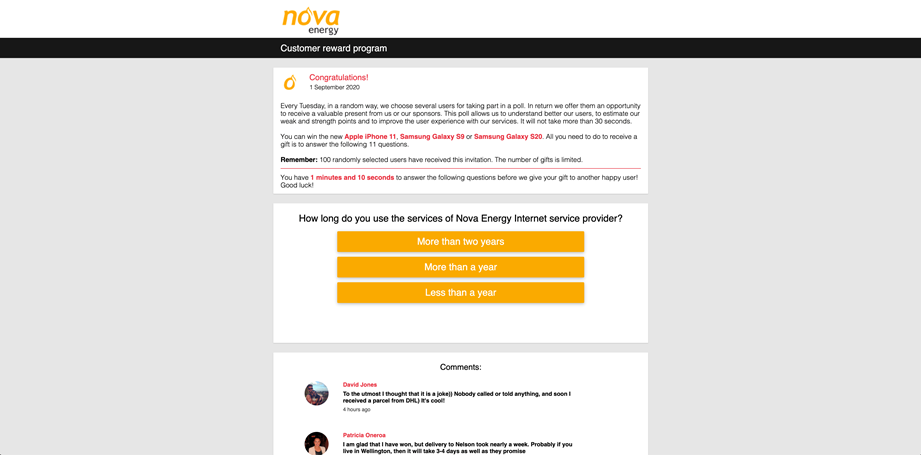 delete the email immediately and contact CERT NZ.
If you have supplied any financial information please contact your bank directly.